Kadapa:  An IAS officer of 2004 batch, K. Nirmala, a native of Mahabubnagar district, assumed charge as Joint Collector of YSR district on Sunday. 
She assured to strive to resolve the people's problems, strengthen the public distribution system, land acquisition and disbursal of compensation to displaced families.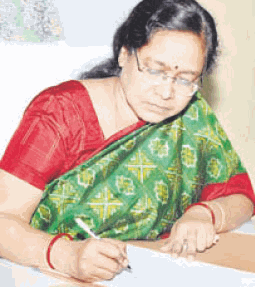 A probationary Deputy Collector in 1993 batch, Ms. Nirmala worked as ITDA Project Officer, Utnoor Revenue Divisional Officer, DRDA, DPAP and IKP Project Director and as Joint Commissioner in Commissionerate of Rural Development for six years.
Educated in Hyderabad, Ms. Nirmala did post-graduation from Andhra Pradesh Agriculture University, Rajendranagar, Hyderabad.