Kadapa: As part of its diversification plans, the aluminum major National Aluminium Company Limited (NALCO), has decided to start a 50.4 MW Wind Power Project at Gandikota in YSR (Kadapa) district. The Navratna PSU has been endeavouring to foray into other metals and energy sectors. This project has got the approval of Nalco Board recently.
The Wind Power Project will be executed through Suzlon Energy Limited with an investment of Rs.274 crore. Under the project, 24 wind turbine generators, each of 2.1 MW capacities, shall be set up.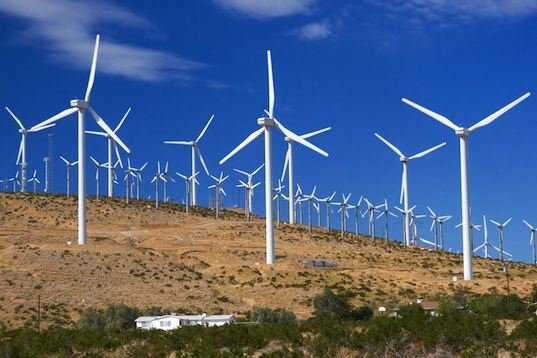 "NALCO has come up with this project as a part of its green initiative towards promoting sustainable development by harnessing the unconventional energy source", Nalco chairman-cum-managing director B.L. Bagra told.
"The project, planned with a capacity utilization factor of 22%, is scheduled to be completed in about eight months. And the power generated will be sold to the Andhra Pradesh State Grid", Mr Bagra added.
Apart from meeting its diversification and clean energy thrust, the project would also enable the company to meet its obligation under a recently promulgated regulatory requirement to generate 5% of its energy consumption from renewable source or buy renewable energy certificates (RECs).
Besides, NALCO is implementing different environment-oriented projects under Clean Development Mechanism (CDM), conforming to the norms of Kyoto Protocol. These CDM projects are being taken up at company's smelter, captive power plant and refinery, wherein better technology would be used to further reduce Greenhouse Gases. The projects have been cleared by the Union Ministry of Environment and Forest.