A political war between Congress and former MP Y.S. Jagan Mohan Reddy has started for the upcoming bypolls for Pulivendula Assembly segment and Kadapa Parliament constituency.
Minister for medical and health D.L. Ravindra Reddy started a campaign against Jagan's group on behalf of the Congress and challenged the five Congress legislators who are supporting Jagan to resign from the Congress and contest in the bypolls on behalf of the new political party to be floated by Jagan.
The Jagan group shot back Ravindra Reddy's comments and asked him to get reelected from Mydukur constituency without taking advantage of former chief minister Y.S. Rajasekhar Reddy's charisma.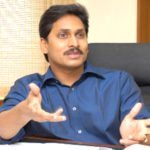 Jagan has managed to attract TD leader S. Raghurami Reddy into his group from Ravindra Reddy's constituency. He is also concentrating on Kadapa Parliament constituency, keeping in mind that three ministers, including his uncle Y.S. Vivekananda Reddy, promised the Congress high command that they would defeat him in the bypolls.
Despite Vivekananda Reddy's efforts, the Congress suffered a major setback in Proddutur constituency as former legislator and senior Congress leader N. Varadarajulu Reddy joined Jagan's camp. Mr Ravindra Reddy is devising a strategy to convene secret parleys with leaders of the TD and other opposition parties to defeat Jagan in the bypolls.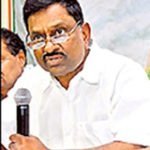 It is learnt that Ravindra Reddy was entrusted to look after a Congress victory from Kadapa Parliament constituency in the bypolls.
He has managed to check the exodus of Congress leaders into the Jagan camp and enlisted former TD legislator R. Ramesh Kumar Reddy into the Congress. Sources said that some second-rung leaders are on the verge of joining the Congress with Ravindra Reddy's maneuvers in district politics.