Chinmayaranyam (Telugu : చిన్మయారణ్యం)  is an ashram that is located in Ellayapalle at a distance of 2KM from (Korlakunta) Kadapa –              Tirupati Highway.
Chinmayaranyam spread in 24 acres, amidst of lush greenery at the bottom of a hillock in Ellayapalle Village. The Chinmayaranyam ashram at Ellayapalle in Andhra Pradesh was proclaimed by Swami Chinmayananda as a new kind of ashram, where the poor and needy would be served with love and affection. The land was donated by villagers to chinmaya mission.
Aranyeswara Temple, Sri Veera Anjaneya Swamy mandir temple, Dhyana mandir, library, kutias for elderly people,  orphanage, Hariseva –feeding old destitute, a school with free education, a Homeo clinic, and AAPI dispensary (American Assosciation of Physicians from India) are there within chinmayaranyam premises.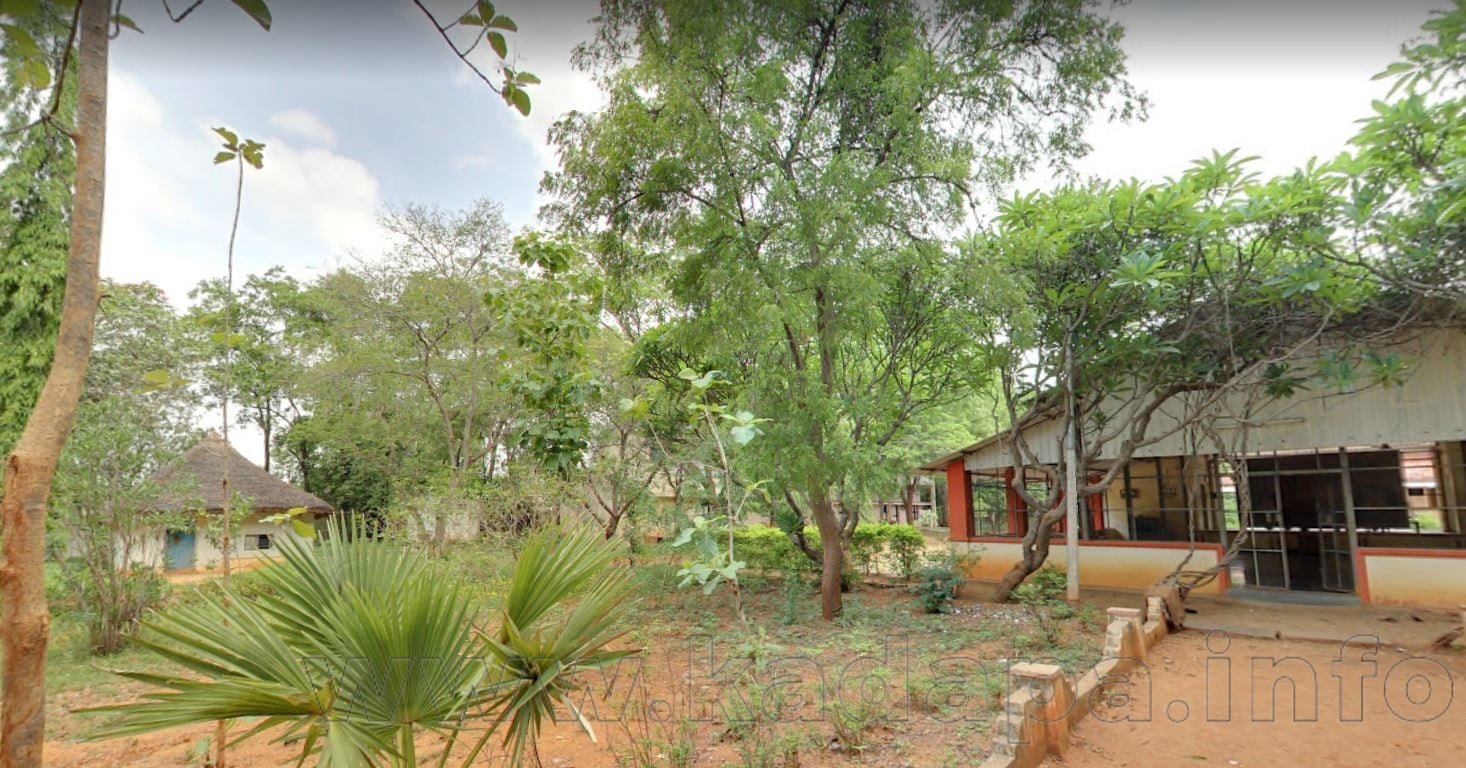 There is a Home for poor children who need help and care, started by Pujya Sarada Priyananda Mataji in the year 1983. Started with two children, Satya Kama Mandir has provided a new life for many children so far. Satya Kama Mandir provides free education, food, accommodation, books and medical care also.
Chinamayaranyam providing vocational trainings to the poor of surrounding villages.
Address of the ashram :
Ellayapalle Village & Post,
Obulavaripalle Mandal,
Kadapa (Y.S.R. Dt.) – 516 108,
Andhra Pradesh ,India.
Phone Number :
Phone : +91-8566-248030
Mobile : +91-94417 91144, +91-94416 36103.
E-mail : [email protected] / [email protected]
How to Reach Chinmayaranyam ?
Nearest Bus Stop : Korlakunta (2KM)
Nearest Railway Station : Rajampeta (27 KM), Raliway Kodur (16 KM)
Nearest Airport : Kadapa (90 KM), Tirupati (62 KM), Chennai (196 KM)