The finance minister today announced the formation of the 14th Finance Commission. Former RBI governor, Padma Vibhushan Dr YV Reddy will be the chairman of the commission.
The finance minister said that the commission will look into issues like divestment, GST compensation, sale of non-priority PSUs and subsidies.
The commissio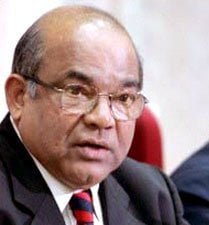 n will also suggest steps for pricing public utilities like electricity and water in an independent manner. The commission will submit its report by the 31st October, 2014.
Dr. Yaga Venugopal Reddy, better known as Y. V. Reddy, born on 17th August 1941 in Kadapa District, is an Indian Administrative Service (IAS) officer of the 1964 batch who served as Governor of the Reserve Bank of India (RBI) (India's central bank) from 6 September 2003 until 5 September 2008.