KADAPA: It's not a question of who will win. The current buzz doing the rounds in Kadapa parliamentary constituency is with how much majority Y S Jaganmohan Reddy will sweep the bypolls. In all, over 13.28 lakh voters will exercise their franchise in the much-touted election on May 8.
In what is fast turning out to be one of the most one-sided elections Kadapa has ever witnessed in recent times, Jagan is holding all the aces while his rivals — Congress nominee D L Ravindra Reddy and TDP candidate M V Mysoora Reddy — are slugging it out for the second and third positions. While Jagan camp is looking at three lakh plus majority, TDP is banking on the split in the traditional Congress vote-bank. On the other hand, the odds are heavily stacked against health minister DLR.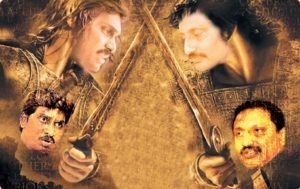 Most voters cast aside the issue of corruption in this high-profile elections, while anger against Sonia Gandhi's treatment of YSR family is strong among the electorate, especially women. While DLR and Mysoora's campaign against a `corrupt' Jagan is not striking a chord with the voters, many are upset that Jagan's mother Vijayamma was forced to come out in this scorching heat and go door-to-door asking for vote for her son as well as for herself in Pulivendula assembly bypoll. "The ill-treatment meted out to YSR family by the Congress high command is a crucial factor and the party would be taught a fitting lesson," farm labourer Maha Lakshmi of Mydukur says.
The fact that Jagan is being seen as a great hope by women and a great section of youth is perhaps a reflection of the vice-like grip the YSR Congress party has established in the district over other parties.
"YSR's death has left a huge vacuum in Congress. There is no leader visible to fill the slot. People see Jagan in YSR and he would emerge as the undisputed leader of AP very soon," asserts Jagan camper Mekapati Rajamohan Reddy, Congress MP of Nellore.
People see him as the true successor of YSR brand of politics — liberal, youthful, focussed and having concern for the poor and farmers. "We see him as a man who could implement government schemes and provide social security in our lives," says Naganna of Kamalapuram. Displaying his pension card, the physically disabled man claims he gets Rs 500 monthly pension thanks to YSR.
Curiously, missing in the campaign are local issues and people's problems as the entire focus of Congress and TDP canvassing is focused around YSR and corruption. Though Congress is trying to rely almost entirely on the charisma and drawing power of YSR, the party finds itself in a deep hole. "DLR has tried many short-cuts, but got little success. His corruption bogey against Jagan has cut little ice with the voters," avers Dr Rakesh Prathani, president, AP Junior Doctors' Association. Rakesh has been camping in Kadapa to canvass for his leader.
In fact, DLR is fast losing the battle with his frequent outbursts against YSR, which is hard to stomach for the electorate. Little wonder the Congress is finding the going tough though it has representation in six out of the seven assembly segments. While people share an emotional bond with the YSR family, Congress has failed to develop a second rung leadership to take on Jagan.
It is perhaps a stroke of irony that both DLR and Mysoora are fated to settle for the spoils though DLR had proudly announced the other day that he would donate his entire assets if Jagan walks away with two lakh majority. "That's a fair indication of his defeatist attitude. In fact, there's nobody who can match Jagan when it comes to drawing people," maintains Konathala Ramakrishna, former Congress minister.
In fact, Jagan is increasingly being projected by the rank and file as the leader of the future (future CM) though curiously Jagan is contesting for the MP seat. In a sense, Jagan is carefully cultivating an image that he is the `development man' of Kadapa. Shockingly, even TDP has failed to highlight the local issues and relied heavily on `corrupt practices' of Jagan. "No TDP leader is talking about the failure of setting up Brahmani Steels or the Rs 72-crore muddle in underground drainage works in Kadapa. Leaders like Yanamala Ramakrishnudu or Yerrannaidu only criticise the `local boy' Jagan on corruption but not once have raised the local issues," points out a teacher not wanting to be named.
– Times of India, 3rd May 11