Hyderabad:  A day after it registered an FIR against YSR Congress chief Y.S. Jagan Mohan Reddy in the illegal assets case, the CBI today conducted searches at the premises of various companies which have invested in the businesses of the Kadapa MP in five cities.
The searches were carried out in Hyderabad and other places in Andhra Pradesh besides Bangalore, Chennai, Kolkata and Mumbai.
The searches were being carried out at some of the offices of the firms owned by Mr Jagan, besides at the residence of the Kadapa MP and that of his relatives in posh Banjara Hills area here.
In another development, the CBI searched the premises of AP Principal Secretary (Home), Mr B.P. Acharya, and also registered a case against Dubai-based Emaar Properties and searched the premises of real estate developer Emaar-MGF in Hyderabad and Delhi.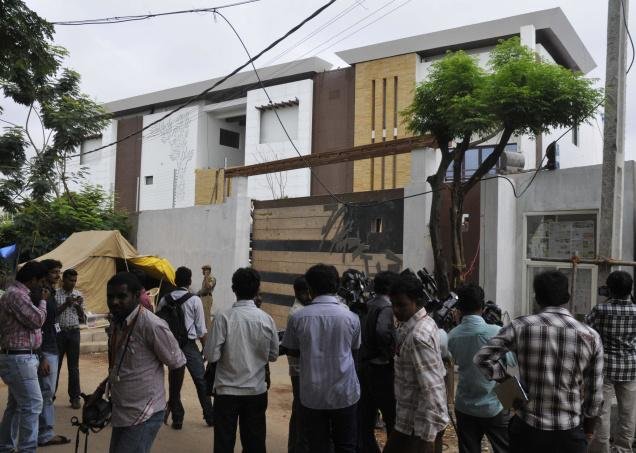 It is a case of conspiracy between the AP Government officials and Emaar in the development of villas and apartments, the agency said.
The Andhra Pradesh High Court had on August 10 ordered a CBI inquiry into the land allotments made to Emaar by the then Rajasekhara Reddy Government and dilution of stake of Andhra Pradesh Industrial Infrastructure Corporation (APIIC) in the joint venture with Emaar for the development of a township in the city.
Separate teams were formed to conduct the searches after the central agency yesterday approached the CBI Special Court to seek search warrants for over 90 locations owned by as many as 32 corporates and some individuals who have invested in the firms owned by Mr Jagan.
The High Court, based on separate petitions filed by the Textile Minister, Mr P. Shankar Rao, and the TDP leader, Mr Yerran Naidu, had recently ordered the CBI to probe the alleged illegal assets that the Kadapa MP had amassed during his father's regime as Chief Minister.