Hyderabad: A large number of students from Ranga Reddy districts and Media engineering colleges extended support to the fasting former Kadapa MP Y S Jagan Mohan Reddy on the fourth-day of his protest at Indira Park here today.
Mr Reddy launched his seven-day fast demanding immediate reimbursment of fees to students of backward classes.
His health was deteoriating, according to doctors who attending on him.
Among his loyalists who participated in the fast camp are Congress MLAs Konda surekaha and Jayasudha and PRP MLA Ms Sobha Nagi Reddy.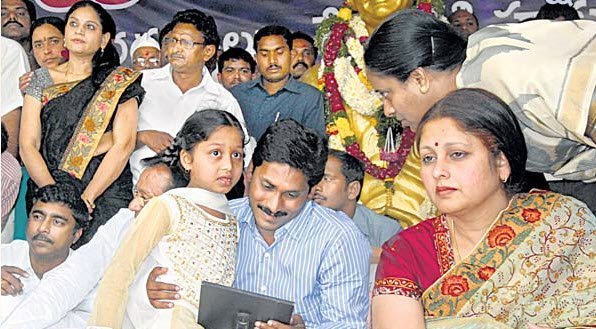 Addressing the media, actor-turned politician and MLA Ms Jayasudha said the fees reimbursement issue should not be politicised and the government should settle the issue immediately.