Since the Congress has no star whose image cuts across caste lines, the ruling party has formulated a caste-wise campaign in Kadapa Lok Sabha constituency in support of DL Ravindra Reddy who is contesting against YS Jaganmohan Reddy, president of YSR Congress, in the bypolls to be held on May 8.
Tours of the leaders are being finalised based on the concentration of the electorate on the basis of caste lines. While wooing the Balija community is being taken care of by ministers Botsa Satyanarayana, Kanna Lakshminarayana and senior leader C Ramachandraiah, the party has deployed ex-chief minister K Rosaiah to woo the Vysya voters in the constituency. Later next week, PRP president Chiranjeevi will also tour the district to woo the Balija voters and impart some glamour to the otherwise lacklustre campaign of the party.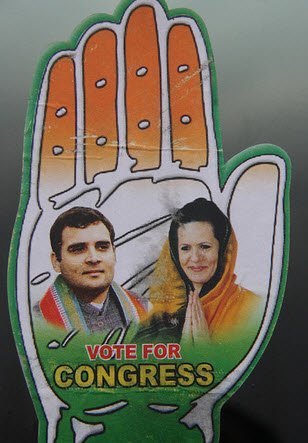 Already, T G Venkatesh, the Vysya minister in the Kiran government, is camping in Proddatur assembly segment where the Vysya voters are said to be considerable in number. To garner the support of various caste groups, the Congress is concentrating in TDP strongholds of which Proddatur is one.
"We are confident of getting a majority in the assembly segments held by Congress members. So, our strategy will be to make a dent in the TDP stronghold," said a Congress leader.
Proddatur, where majority of the voters constitute non-Reddy communities, has been a TDP stronghold despite the YSR wave. At the height of YSR's regime, the TDP candidate won the seat in the 2009 elections. Among the voters of the town, weavers constitute 46,000, Vysyas 20,000 and SCs 22,000.
Rosaiah has had consultations with all the elders of his community, the ground for which has been prepared by Venkatesh. Since the TDP has no Vysya leader with comparable stature, the Congress is hopeful that it can clinch the majority votes from this community.
Similarly, rural development minister D Manikya Varaprasad is concentrating on dalit votes, while revenue minister N Raghuveera Reddy is working hard to garner the support from backward castes, especially Yadavas, in Kadapa Lok Sabha constituency.
The party is hopeful that high command would spare AICC general secretary Ghulam Nabi Azad to woo the Muslims who constitute more than 15 per cent of the total votes. But, party sources said so far there had been no indication that Azad will campaign in the bypolls as national leaders seldom campaign in byelections.
(Source: Times of India)