KADAPA: Former MLA and president of Rayalaseema Vimochana Samiti Dr. M.V. Ramana Reddy has favoured formation of Rayalaseema State.
In a memorandum submitted to Srikrishna Committee at Hyderabad, which was released here on Wednesday, Dr. Reddy suggested creation of Telangana,.. Rayalaseema and Coastal Andhra as separate States in view of mutual distrust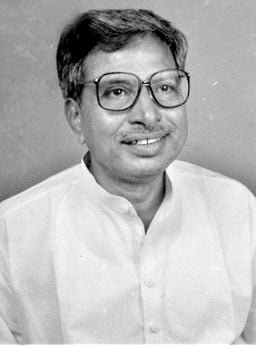 and lack of scope for geographical unity. Recounting the developments since the formation of Andhra Mahasabha in 1915, he said Rayalaseema leaders deduced that they were being looked down upon by their counterparts in the developed coastal Andhra, leading to split in Andhra Mahasabha in 1926.
When Rayalaseema movement gained momentum, Andhra leaders were perturbed and entered into a Shribagh Pact in 1937, which was not implemented in letter and spirit, Dr. Ramana Reddy remarked. During formation of Andhra Pradesh in 1953, varying demands were put forth on the State capital, but Tanguturi Prakasam announced Kurnool as a temporary capital and that Hyderabad would become capital on formation of Visalandhra, in order to satisfy the Andhra leaders, he stated.
Recalling the injustices meted out to Rayalaseema region, the former MLA said Siddheswaram project meant to irrigate 13,000 acres with Krishna waters was shelved when Nagarjunasagar project was conceived and that generation in Rayalaseema Thermal Power Project was curtailed. He asserted that relations between Rayalaseema and coastal Andhra were rarely cordial.
As coastal Andhra's supremacy prevailed, an Elders Agreement was signed in Jawaharlal Nehru's presence and Neelam Sanjiva Reddy became he first Chief Minister of the State in 1956. While Rayalaseema contributed to 22 per cent revenue to the exchequer, budgetary allocations to the region was a meagre two per cent since formation of the State, but the situation improved following an intensive Rayalaseema agitation between 1983 and 1986, he said.
Neglect of Rayalaseema was attributed to factionalism, but N.T. Rama Rao has announced Telugu Ganga Project in the region with surplus waters, he recalled. Dr. Ramana Reddy maintained that 'Samikyandhra' movement might appear justified, but was not a practical proposition. He claimed that people of Rayalaseema region were in favour of a separate State.