KADAPA: The political scenario in Kadapa is gradually heating up as the the by-elections for the Pulivendula Assembly seat and Kadapa Lok Sabha seats is nearing.
The ruling Congress, which is considering the Kadapa by-election as a matter of prestige, is marshalling all its resources and has deployed a quarter of its cabinet ministers in the district for campaigning to ensure victory of the party.
Seven ministers have been allocated seven Assembly segments of the Kadapa parliamentary constituency. The party candidates, YS Vivekananda Reddy and DL Ravindra Reddy, themselves are serving ministers. Another minister from the district, NMD Ahamadulla, is also pitching in to see that the party's flag is held high in the district.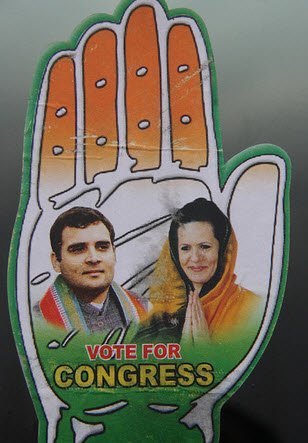 The deployment of ministers has been carefully planned with an eye on the caste equations in the district. In the Kadapa Assembly segment, Balijas constitute the second-biggest group after Muslims. Hence the deployment of minister Kanna Lakshminarayana there. In Kamalapuram, Yadava voters number about 20,000. Minister N Raghuveera Reddy has been assigned to ensure their votes for the Congress. In Proddatur, to influence the Vysya voters, minister TG Venkatesh is deployed.
To garner Balija votes in Mydukur, the party deputed minister Dharmana Prasada Rao to campaign there. In Badvel, though SCs are in large number, they align with any Reddy leader. Minister Mahidhar Reddy, who hails from neighbouring Prakasam district, is camping there for that reason.
Minister Botsa Satyanarayana, who is known for his shrewd politics, has been sent to Jammalamadugu, and Anam Ramanarayana Reddy to Pulivendula.
Apart from ministers, several top-level Congress leaders will be making a beeline for the district to canvass for the party candidates. Among them is 20-Point Programme Implementation Committee chairman N Tulasi Reddy who is touring the entire district to canvas for the party.
All the leaders are making every possible effort to influence mandal and district-level leaders to ensure that a majority of the voters are on their side. Different tactics are being adopted, the prominent among them being the ' cash for vote' allurement.
Sources in the ruling party say that it is being contemplated to deploy a Congress MLA in each mandal in the parliamentary constituency. Meanwhile, the battle for claim to the political legacy of YS Rajasekhara Reddy is continuing with Congress and YSR Congress parties claiming themselves to be the political heirs of YSR.
(Source: IE)