Kadapa: Andhra Pradesh government on Thursday renamed Kadapa district as YSR district on the birth anniversary of late chief minister Y.S. Rajasekhar Reddy, who was popularly known by his initials.
The state government issued a notification, renaming the native district of YSR.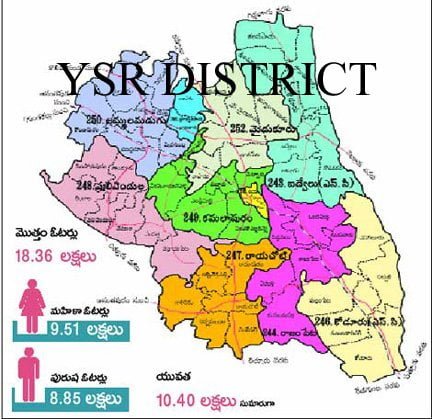 Ignoring objections from the opposition parties and using the powers under Andhra Pradesh Districts (Formation) Act, 1974, the government issued the order. The records in the state gazette have also been accordingly changed.
The state cabinet last month decided to name Kadapa district as YSR district as a mark of tribute to the chief minister who was killed in a helicopter crash September 2 last year.
The Congress government initially wanted to rename Kadapa as Y.S. Rajasekhara Reddy Kadapa district. Since the name was too long and also since the former chief minister was popular as YSR, the cabinet decided to rename it as YSR district.
Kadapa, in the Rayalaseema region, was part of the area ceded to the British by Nizam, the ruler of erstwhile Hyderabad State.