Zuari Cement works is located at Krishnanagar which is 7 km away from Yerraguntla town and Yerraguntla Railway station.Yerraguntla is one of the leading industrial town in the rayalaseema region in Kadapa (YSR) district of Andhra Pradesh.
The present plant capacity is 23 lac Tonnes Per Annum. This Plant was commisioned in March 1985 and expanded in August 1998 and 2010.
The main raw material i.e lime stone is sourced from 1000 acre mine, that is allocated to the company by Goverment of Andhra Pradesh, which is situated nearby.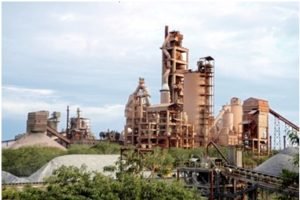 In 2010, zuari cements expanded the production capacity at yerraguntla plant by installing a second burning line with a designed production capacity of 2.3 million tons of cement per year.
Zuari Cement works is producing OPC 43 Grade and 53 Grade and PPC and PRIMO Concrete cement catering to every construction need -be it residential, commercial and multi-storeyed buildings and complexes etc.
The best quality cement grade limestone that is available in Kadapa district goes into the manufacturing of the zuari cement which is sourced from the nearby mining area.The limestone is selected with a suitable mix of other additive such as Laterite, Bauxite and Ion Ore. 
State-of-the-art technology
Zuari Cement Works uses the latest dry process technology, and state-of-the-art control equipment like Programmed Logic Control and Precalcinor for strong cement with a consistent quality through every batch.